This imaginative pantomime rendition offers a thrilling mix of adventure, romance, comedy and music!
Set sail with Sinbad on his 8th Voyage for a panto that ticks all the boxes!
Capturing the spirit of the original tale, but re-imagined with a modern twist, this outstanding script guarantees a top quality production of one of the less commonly performed pantomime subjects.
With a relatively large number of characters, a handful of smaller roles and masses of Chorus involvement, there's loads of excitement, adventure and feel-good family fun!
This action-packed new version makes a great choice for any production, large or small. Whilst most of the scenery can be achieved fairly symbolically, the more ambitious will have a field day!
Full cast and scenery requirements are listed below
Many productions of this script have won NODA and drama federation "Best Pantomime" awards!
"...
This is one of the better scripts of Sinbad that are around at the moment and the whole production was well paced and enjoyable to watch. There was lots of good comedy in this script and a good variety of jokes." (SFD Spotlight Magazine)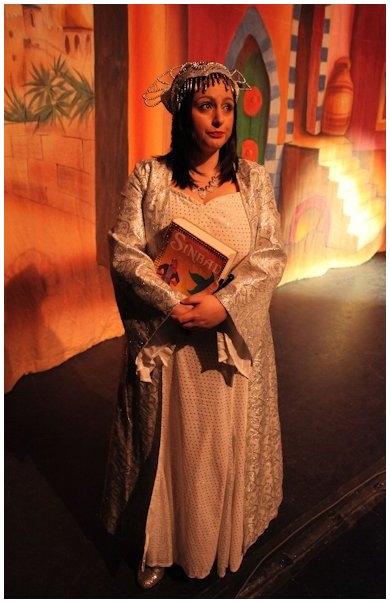 Burton Amateur Stage Entertainers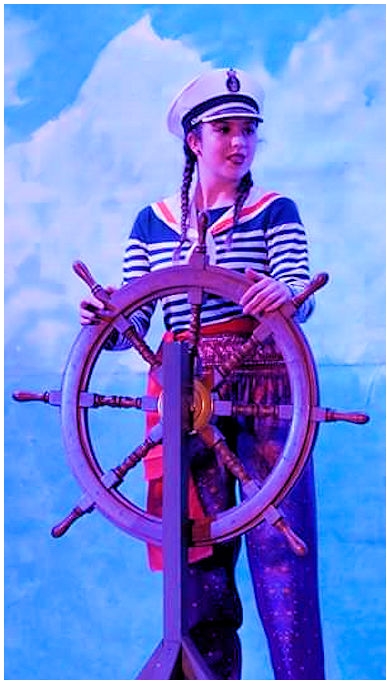 Malborough ADS
EXCERPT from Act I Scene 1: Constantinople!
© Alan P Frayn
Scenes
(Notes on simplified scenery are also included in the script)