With an action-packed storyline, this very original, funny script makes for panto at its best!
Including heaps of side-splitting humour, solid character parts and keeping the Chorus involved throughout, this sparkling new version is guaranteed to banish boredom … in your audience and cast alike!
This fun-filled script is packed with novel ideas and comedy business, whilst remaining faithful to the well-known story. Abundant audience participation, visual comedy and traditional pantomime antics are also included, together with two particularly havoc-prone Broker's Men, Snatchet and Scarper.
There is also a good opportunity for an unusual, show-stopping ultra-violet scene (optional) as the magic begins to work in the garden. The scenery can be fairly straight-forward, but there's lots of scope for some spectacular staging for a more ambitious production!
Full cast and scenery requirements are listed below
Many productions of this script have won NODA and drama federation awards, including The Bolsover Drama Group and Little Hallingbury Panto Group (both of whom won NODA "Best Pantomime")!
"...
Jack & the Beanstalk really is a giant of a production. Audience participation is prominent throughout, the jokes come thick and fast and the plot moves at a cracking pace. Forget the rest — this is simply the best!" (The Sheffield Star)
EXCERPT
from Act II Scene 3: Inside the Giant's Castle
© Alan P Frayn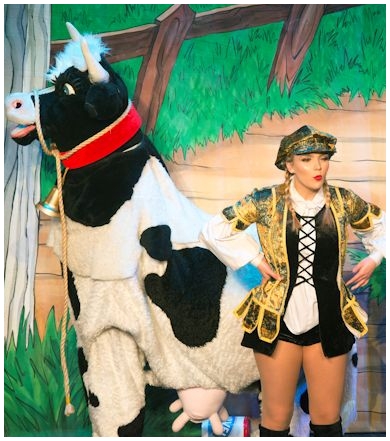 Mansfield HTT © Redbutton Photography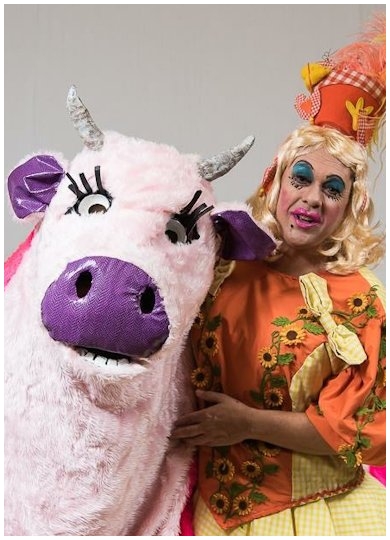 Paignton Pantomime Productions
Scenes
(Notes on simplified scenery are also included in the script)