From the sewers of London to the shores of Morocco, this cracking script overflows with comedy, action and visual business.
Get a head start on the others with this well-crafted, award-winning script, offering the best of all worlds … diverse locations, exciting storyline, powerful characters and genuinely funny comedy!
With some up-to-the-minute twists and turns along the way, the story features all the usual traditional roles, including the best tongue-in-cheek baddie in the business, King Rat. With an exceptionally busy Chorus, the script also includes plenty of knockabout fun, courtesy of comic Captain Cuttlefish and his ludicrous sidekick, Scupper, creating chaos in their wake.
The staging can be fairly straightforward but there is plenty of scope for the more ambitious, including a fascinating ultra-violet scene (optional). The exceptional comedy content – visual, verbal, slapstick and business – makes for one of the strongest and most laughter-packed productions achievable!
Full cast and scenery requirements are listed below
Many productions of this script have won NODA and drama federation awards, including Harlequin Pantomime Productions, Kinver Light Operatic Society, Woodlands Theatrical Society, Richings Players, Northallerton Amateur Variety Company and The Riverside Players, Devon (all of whom won NODA "Best Pantomime" awards)!
We also offer a "potted panto" (one act) version of this script for a cast of 8. For a
Reading Copy
of this, please select Dick Whittington and specify "potted panto" in the message box on the order form.
"
...This show ticks both the entertainment and traditional boxes. It also ticks the box marked 'fun'. It's not far off a laugh-a-minute show and at times the grins, chuckles and guffaws come even quicker than that!" (Huddersfield Daily Examiner)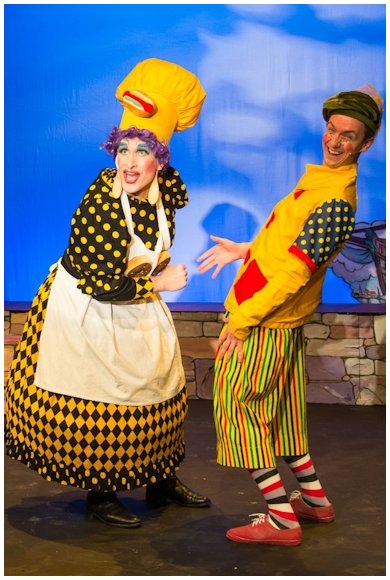 Talisman Theatre Co © Peter Weston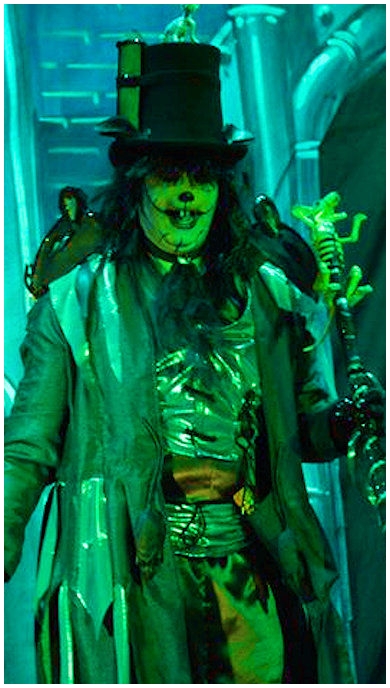 St Stephen Pantomime Company
EXCERPT from Act I Scene 4: Down in the Sewers © Alan P Frayn
Scenes
(Notes on simplified scenery are also included in the script)