Anastasia ... the Pantomime
The mysterious legend of the lost Russian Princess makes for pantomime with a difference!
Possibly the first pantomime to be released based on the true-life story of Anastasia, this has the added interest value of a compelling storyline from modern history.
Join her incredible journey from the opulence of the Russian Empire, through the poverty of the Revolution and into the magnificence of 1920's Paris, in a quest to solve what is reputed to be the greatest mystery of the 20th Century!
Combining fact, adventure and romance with all the fun of the panto, this captivating and dramatic script certainly offers something completely different to the norm.
With the added bonus of an educational slant, it may be ideal for schools, colleges or anyone else looking for a pantomime that is entirely new and out of the ordinary!
Full cast and scenery requirements are listed below
"...
We had a fantastic time performing 'Anastasia the Pantomime'! It's great to find something written in true panto style that hasn't been 'done to death' and made even more interesting by the fact it's based on real-life Russian people. That being said, it still has all the traditional panto characters and bucket loads of laughs, which kept our audiences enthralled, so thank you for writing such a different and entertaining script." (Easy Street Theatre Company)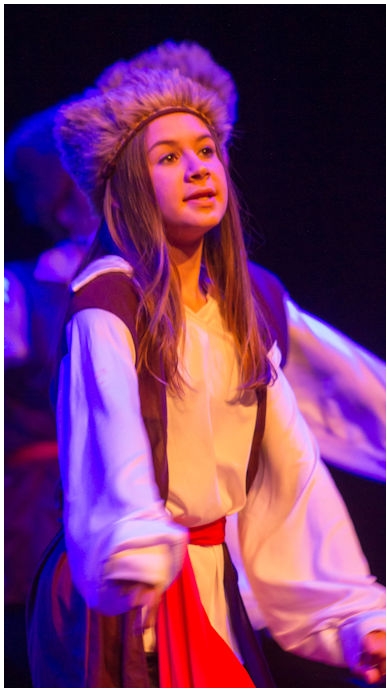 Penguin District School, Tasmania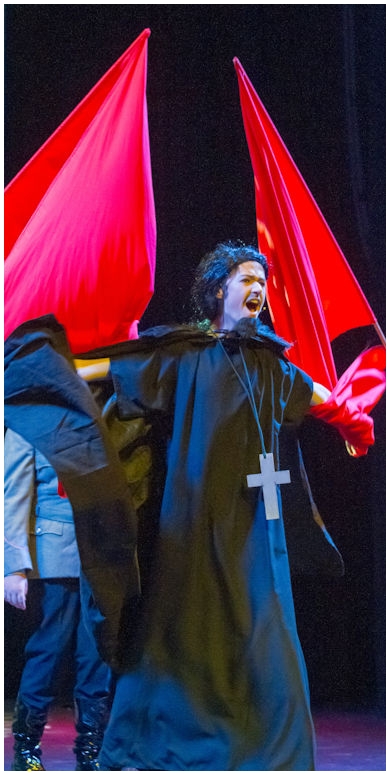 Penguin District School, Tasmania
EXCERPT
from Act I Scene 6: Lydya Potski's Cookhouse
©
Alan P Frayn
Scenes
(Notes on simplified scenery are also included in the script)