Re-invented for the modern era, this "egg-shell-ent" script has definitely got the "eggs-factor"!
It's "yolks" all the way in this brand new adaptation of the nursery rhyme favourite, starring our all-round good egg, Humpty Dumpty!
The audience will soon be coming out of their shells and laughing their heads off at the hilarious antics of a host of zany characters … and they won't need egging on to join in the fun!
This "egg-ceptional" script promises bigger laughs, more unusual scenes and a much stronger underlying story than is the norm for this title.
So get cracking with this "egg-citing" new panto and one thing's for sure … you won't have egg on your faces!
Full cast and scenery requirements are listed below
Many productions of this script have won NODA and drama federation "Best Pantomime" awards!
"...
Humpty Dumpty by Alan P Frayn is a new panto story for me. Not to worry, however, Alan not only provides an egg cellent script, but also complete staging and production notes in one neat A4 book. This is a pun-filled egg-stordinarily funny script which will, I'm sure, provide much fun in rehearsal AND performance. There are even suggestions for pre-songsheet interplay, a jolly helpful intro and an extremely comprehensive music suggestions list – what more could we ask for? (Amateur Stage Magazine)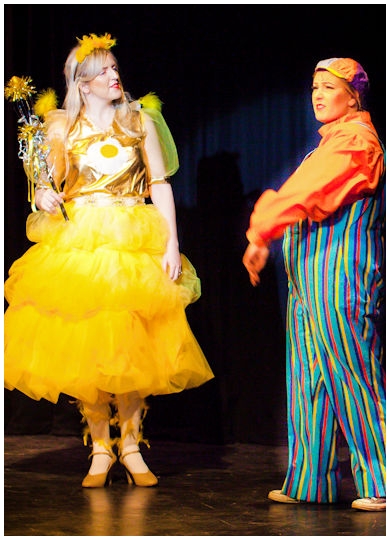 Urmston Musical Theatre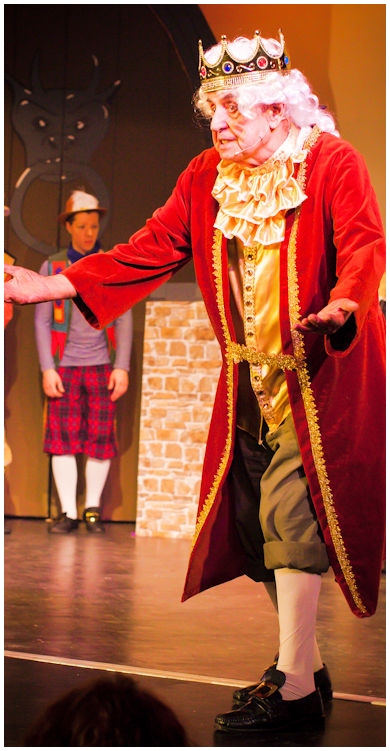 Urmston Musical Theatre
EXCERPT
from Act I Scene 1: The Village of Over-Eggingham
© Alan P Frayn
Scenes
(Notes on simplified scenery are also included in the script)