"Eggs-seeding" what you "eggs-pecked", this very witty script breathes new life into the traditional tale.
Bringing the storyline to the fore, this inspired new version has plenty of pizzazz!
In addition to Mother Goose herself, who portrays a whole range of emotions, there's madcap comedy from the Squire's "Barmy Bailiffs", plus many other strong character roles, including the best "skin part" in the business – Priscilla the Goose. Ample opportunity is also provided for involvement of Chorus and Dancers.
And with abundant audience participation, original business and traditional pantomime fun, it's certain to keep the entire family entertained. This funny and refreshingly different script provides you with the means to achieve your very own "eggs-trava-gander"!
Full cast and scenery requirements are listed below
Many productions of this script have won NODA and drama federation awards, including Harlequin Pantomime Productions (NODA "Best Pantomime") and Paignton Pantomime Productions (who won "Best Pantomime" out of the whole NODA South West Region)!
"
...Mother Goose was a proper panto – a high-energy night and the audience spent most of it laughing – a sign that it was a rip-roaring success." (Barnsley Chronicle)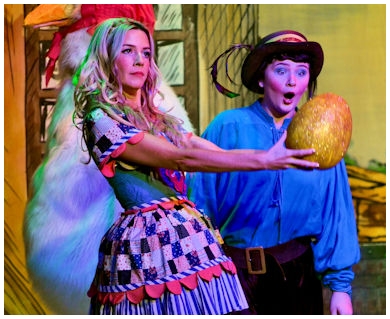 Tin Pot Theatre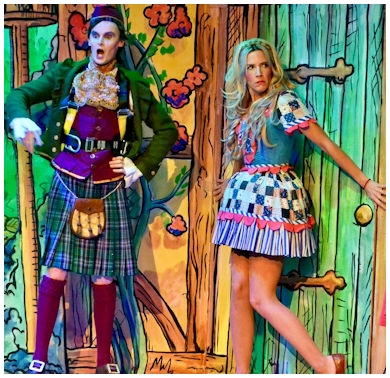 Tin Pot Theatre
EXCERPT from Act I Scene 1: The Village of Goosingham © Alan P Frayn